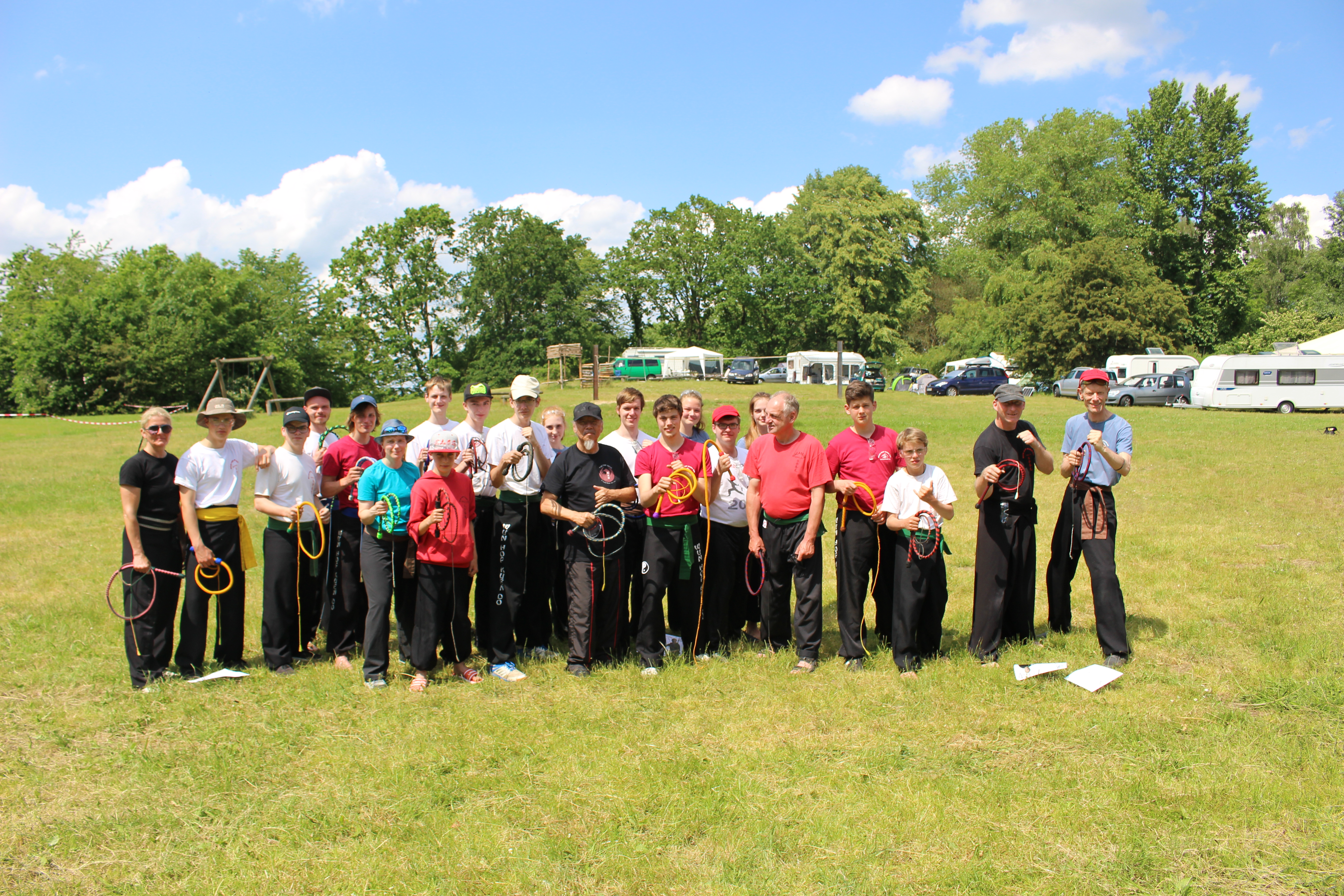 Taster lesson in Bosau
At the 30th WHKD Outdoorcamp were again some fans of the Tibetan Wave. Already on the first evening tried and trained the first, especially Arvid and Leo. I had to do with Claudia to go through all the training whips and repair them. She saves every problem. On Sunday, Siting Ron Lew gave a trial lesson. Everyone interested could join in because we now have enough gear for everyone. To pick everyone up, we started with simple movements. Many had a whip in their hands for the first time. So patiently try again and again. With each bang the faces became more relaxed and happy. Less and less were the whips to blame if something did not work out.
Siting Ron Lew tried to convey the spectrum of the whip in the one hour. There were target practice on the grass. So in the future there will no longer be mowing at Pentecost. We take over. But there was also an outlook on the versatility of the weapon in close combat. The hand sling was particularly convincing.
As always, an hour went by way too fast. In the evening, the tireless continued to practice. The trial lesson aroused great interest and triggered a few applications for our next seminar on June 22 at the KungFu school Klein Rönnau. Thank you very much for your great interest.
Posted in Kurse