!NEW! The book of Sr. Grandmaster Ron R. Lew is finally available! And you can get it here!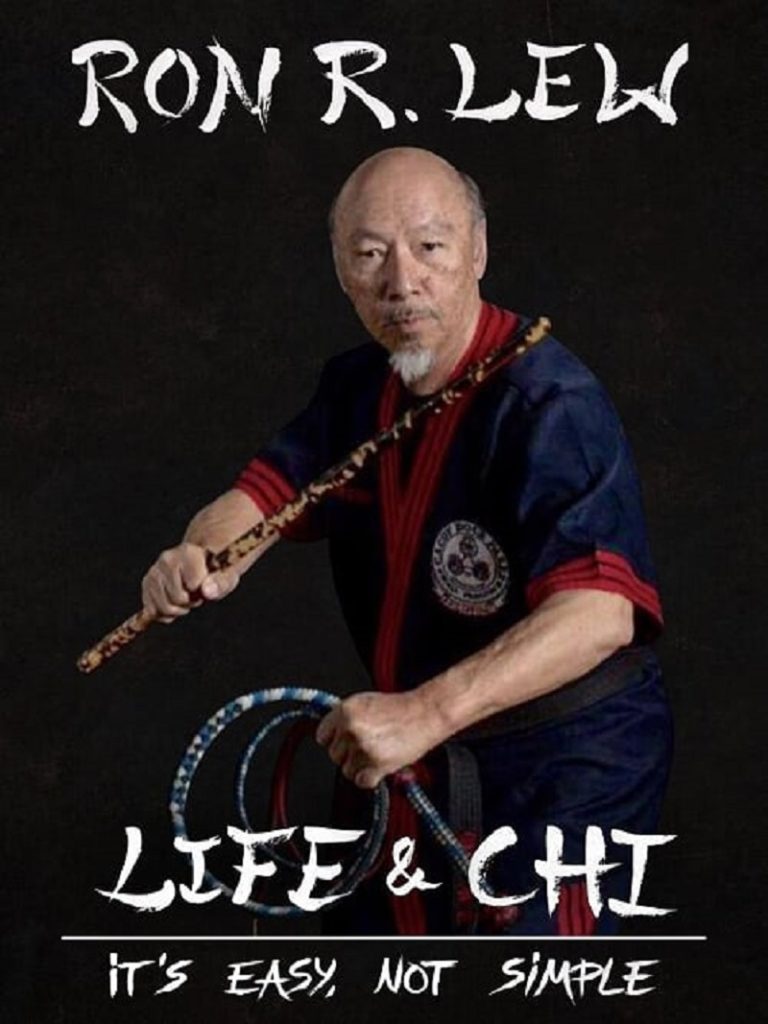 What do i have to do?
If you already have an account just contact us, if not you can write us a Mail or just register on your own. For just 11,99$ you will get access to this book!
Click here for login or registration
This is what you will get:
So many stories, so much knowledge, so many pictures and so many famous names connected to one of the best Martial Artists - Ron R. Lew. This is what you will find inside this book. It tells you a lot more than his life story.
Before he starts to talk about himself, many well-known people close to him show how he changed their lives. They are much more than prewords. You will get an impression of all his life's colours.
His life is a life of will, never ending search for the core of everything, training to be the best. Thereby he never forgets to pass his knowledge on to others. And he never forgets his family.
All of this together is not easy, but he makes it easy. That's why there are so many funny and entertaining stories. The other side of him - he never gives up and becomes stronger with every setback.
So, today, you find a man with lots of knowledge he shares with you in this book. He opens for you the world of training and teaching Gungfu, Doce Pares, Tibetan Wave and Qi Gong. And always Ch'i encloses all he is doing and how he is doing it.
Enjoy this book and take part in this journey between old stories, knowledge collected until today and further thoughts of Sr. Grandmaster Ron R. Lew.
It's easy, not simple.
Where do i find the book?
Under the topic "shop" you find our book, or just press the botton below!
And that's all, have fun reading!
To the book!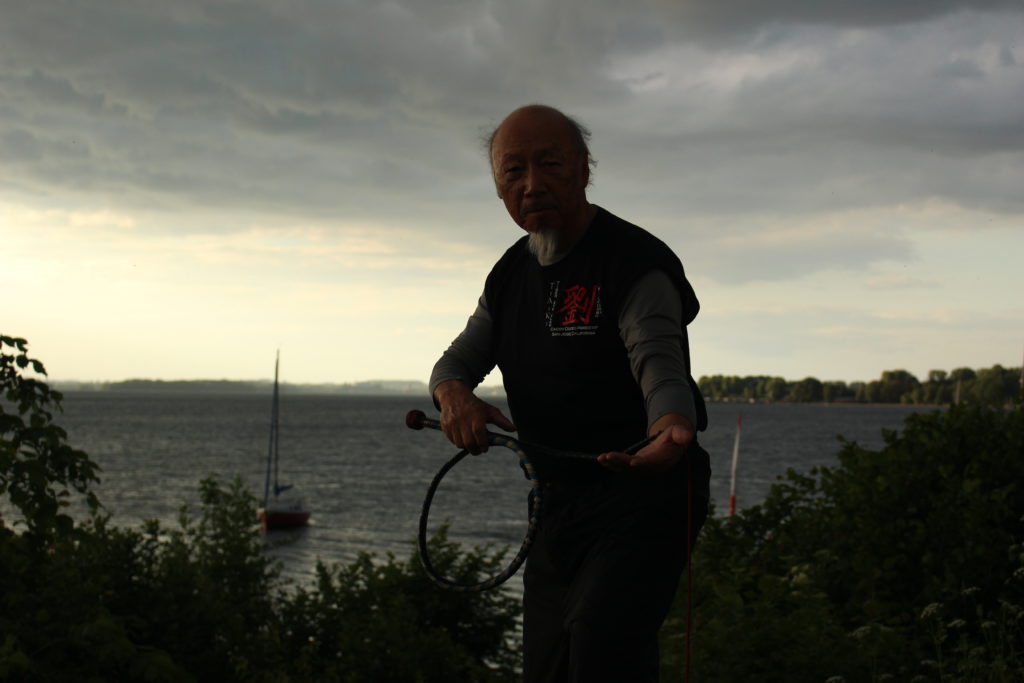 ---
Master the exciting queen of traditional weapons
Tibetan Wave
Our special style called Tibetan Wave. The nylon-whip is wound with paracord and filled with steel balls. The filipin fighting whip measures up to the top about 2.25 meters and has emerged as the optimal weapon. This whip type is classified as short. It is very fast and can easily be maneuvered in any direction. Our style also includes the use of the left open hand, which other major whip specialists do not use and also do not provide in their style.
What we are currently working on
Promotional video Whip Germany
---
Your way to perfection
student
Four consecutive basic courses with increasing demands on knowledge and ability
assistant instructor
Extension and application of basic knowledge, support of training
Instructor
Expanded knowledge, own applications, education of students
Master
Perfection of comprehensive knowledge, organization and dissemination of style, training of instructors
---
The right thing for everyone
regardless of age
from relaxing to demanding
Performance claim individually controllable
Spectrum between soft and combative
variable timing
Courses and online videos
learnable without previous knowledge
coordinative skills helpful
no physical requirements
Basic fitness advantageous
entertaining and varied
Exchange with like-minded people
structured leadership of education
defined courses and exams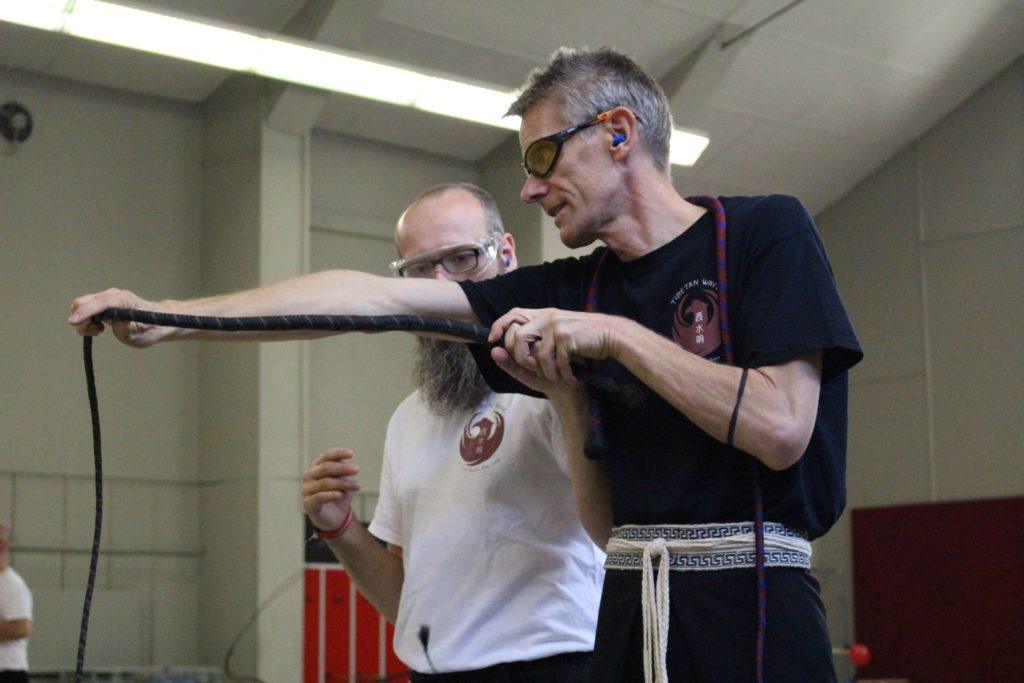 Introduction to Tibetan Wave
movements
whip leadership
exam preparation
Book now
Tibetan Wave Filipino Fighting Whip Nylon
Original Whip by Bobbi HolyOak, Tibetan Wave Nylons Whip Maker
Handmade Made in Moab, Utah USA
tested and aproved by GM Siting Ron Lew
Buy now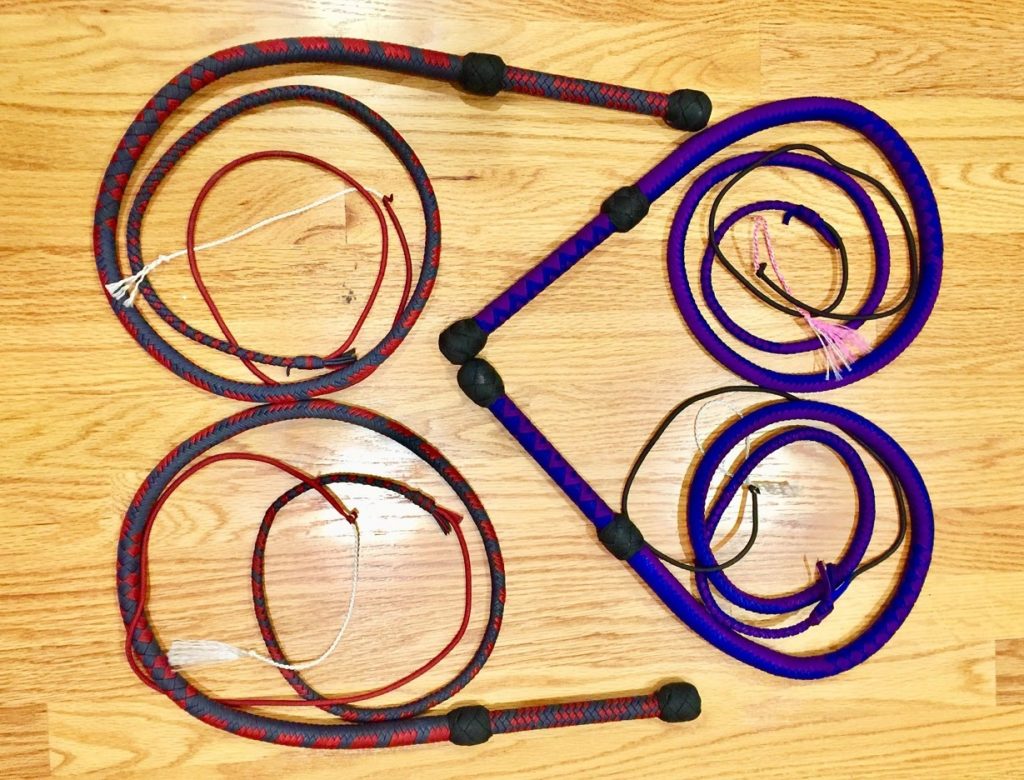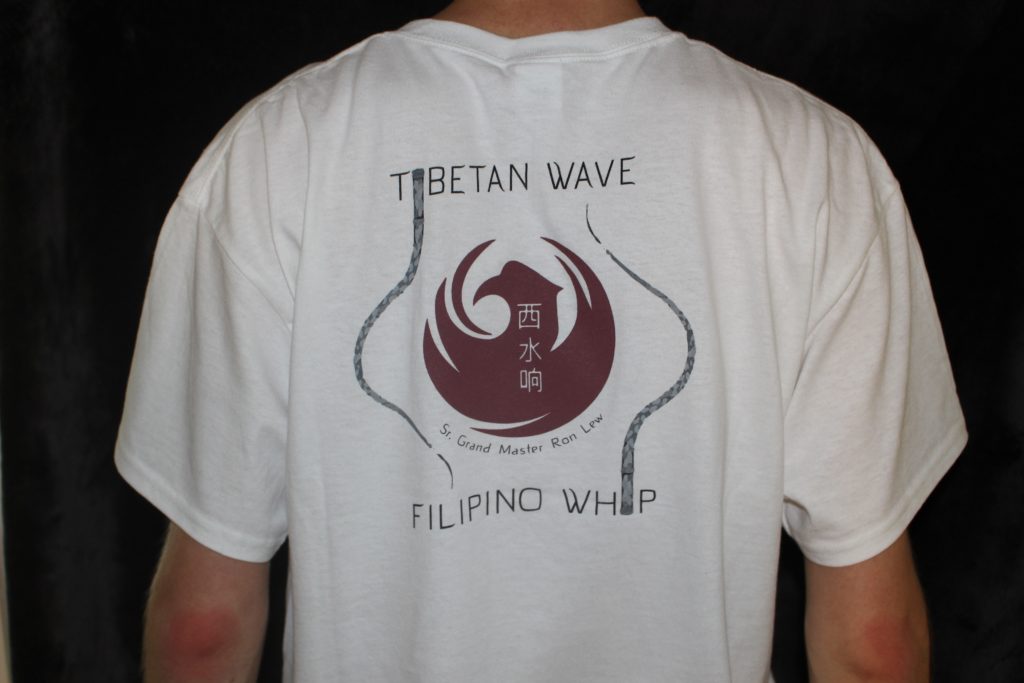 Official training t-shirt for the Tibetan Wave Style
available in sizes S M L XL
Branded on the front and back
for Assistant Instructor in gray and Instructor in black
Buy now